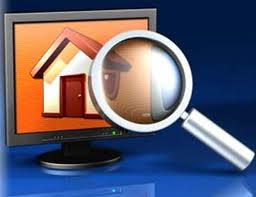 It is useful to evaluate color psychology as it applies to decorating a property. Each color generates specific emotions. It may also alter how big or small a space appears. Ultimately, it can affect a property's resale value. Below, we will cover color psychology and home design tips.
Color Psychology
Colors not only have unique meanings, but they also commonly produce particular emotions. There may be some cultural interpretations that differ from this.
Red: Passion and Drama
Purple: Luxurious and Wise
Yellow: Cheer and Friendliness
Blue: Calmness and Tranquility
Pink: Beautiful and Hopeful
Green: Optimistic and Nurturing
Gray: Unemotional and Mature
Black: Formal and Intimidating
Spacial Impact of Colors
The shade of a color can affect the feel of a space. Light shades commonly make a space feel brighter and spacious. This is desirable for cramped rooms. Dark hues make a room seem smaller. It can be used to make a spacious space feel less empty. One may also incorporate dark and light colors to focus on specific parts of a space.
Color Home Design Tips
Before finalizing colors for a property, consider the space of each room and its intended use. What mood do you wish to set? This may change for every room in the home. Imagine how one room will transition to the next. All of this is critical not just for your personal needs, but it can also dictate how subsequent buyers may feel when they view your home. Others should be able to picture their own property in the space, so it is best to avoid extreme color schemes when it is time to market a home. Keeping resale in mind is one of the most important home design tips. If you find it difficult picking colors while taking into account color psychology and the furnishings that you have to work with, you may obtain help from an interior decorator.